We've helped dozens of companies manage products more successfully.
Over the years we've helped organisations of all sizes and sectors to improve their product management practice.
Product People Limited is a product management consultancy, founded in 2012.
We can help you too – just let us know what you need by sending us a message today.
How we've helped our clients
After The Flood
After The Flood is a data design agency. They help their clients make sense of the data deluge for their customers and organisations. They make digital products and video so that people can understand, act on or profit from the data around them.
How Product People helped After The Flood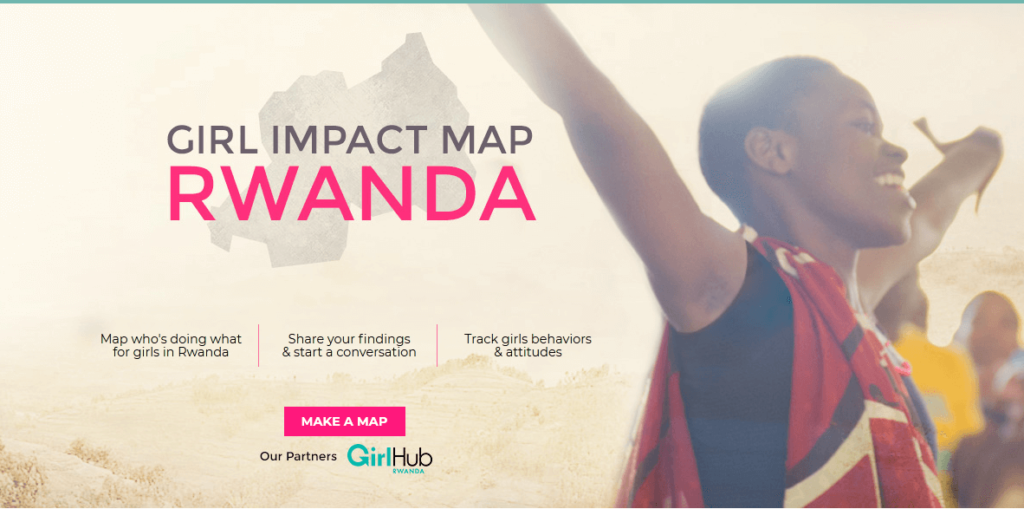 We provided product management for After The Flood's project for the NIKE Foundation to develop a working prototype of Girl Impact Map, a GIS data analytics and visualisation product to support humanitarian projects in Rwanda.
This concept-to-delivery project involved:
eliciting user needs by conducting stakeholder interviews and product discovery workshops in Rwanda and the UK;
working with visual and user interface designers to translate users needs into product mockups;
setting up the development, testing, communication and Agile delivery systems to build the product;
managing the project budget and sourcing geodata specialists;
establishing best practices for data sourcing and curation; and
working with developers to translate the information architecture and designs into finished product.
"Jock is passionate about the ability for product management to focus the business on audience needs first and foremost. He is a very capable logistician and has particular aptitude around data-focussed projects where he brings a lot of experience to bear in pushing for integrity and structure of data in products that meet user needs."

— Max Gadney, Founder, After The Flood
BBC
BBC Future Media is the driving force behind BBC's digital media proposition. They design, develop and run digital services and products. Their aim is to allow audiences to enjoy BBC's best content via their preferred route, whether that's online, tablet, mobile, or through internet-connected TV.
BBC Academy is BBC's centre for training. It houses the Colleges of Journalism, Production, Technology and Leadership. The Academy puts training and development at the heart of BBC and also works with the wider broadcast industry, equipping people with skills they need for a lifetime of employability in the ever-changing media landscape.
How Product People helped BBC
We provided a senior product manager to lead the team at BBC Future Media while recruitment for a full-time hire was ongoing.
We also worked with BBC Academy to write and deliver training on Data-Driven Decision Making to product managers from BBC and Government Digital Services (GDS).
Brainmates
Brainmates helps clients build products customers love through product management training, consulting services, events and career development programs.
"Jock not only knows about Product Management, more importantly, he is a delight to work with. Thoroughly enjoyed writing new Product Management training material with him."

— Adrienne Tan, Co-founder, Brainmates
How Product People helped Brainmates
We helped Brainmates to design, write and deliver original training content for IAG, a large Australian insurer. This training covered the fundamental principles of product management through six simple rules.
Bulbshare
Bulbshare brings you closer to your customers than ever before – allowing you to understand exactly what they want from your brand. Building online communities that enable conversations, collaboration and co-creation, Bulbshare is the next step in consumer-brand connectivity.
How Product People helped Bulbshare
Bulbshare had recently promoted one of their team into the new role of product manager. Without any previous experience or a senior product person in Bulbshare to provide guidance, they asked Product People to provide regular coaching sessions for the new product manager over a number of months.
Cohaesus
Cohaesus develop strategy, design experiences, build software teams and then continuously improve your portfolio of digital products, tools and services.
How Product People helped Cohaesus
One of Cohaesus's clients, Just The Design needed help with a discovery exercise for a new product they wanted to build.
We ran:
Interview and testing scripts and discussion guides
Participant screeners, and recruitment of participants
Analysis and presentation of research results and key findings
We then made recommendations on how to utilise research findings in the development of the product, supported by deliverables including user personas, empathy maps, user journey maps and competitor analysis.
This enabled Just The Design to define their users and understand their behaviours, goals, needs, and frustrations. This led to the successful development of new features and functionality, and gave a user-centred focus to the product roadmap.
eWise
eWise creates software for retail banks allowing users to privately and securely aggregate, store, manage and share their personal financial information.
How Product People helped eWise
We helped eWise to reposition their brand through a series of workshops, and provided a senior product manager for the development of a new personal financial management (PFM) platform for resale and white-labelling by retail banks.
Firebrand Training
Firebrand Training provide accelerated training courses for various IT qualifications.
How Product People helped Firebrand Training
We provided product management training to Firebrand's senior product leadership in fundamental principles and building product teams. This training was delivered at Firebrand's headquarters.
General Assembly
General Assembly transforms thinkers into creators through education and opportunities in technology, business, and design.
How Product People helped General Assembly
Between 2012 and 2016, we instructed the 10-week Product Management course for several cohorts.
"I had the pleasure of first working with Jock at the earliest point of our business in London. Since then he has emerged as our go-to partner for any training related to Product Management. His knowledge is incredibly expansive but his ability to communicate both advanced and simple topics is second to none.

"In addition to being professional, reliable, and intelligent, Jock is incredibly personable and an overall joy to work with. I look forward to the days when Jock is in our office because I am confident that our students will receive a great experience and a first-class education."

— Matt Cynamon, Regional Director, UK & Germany, General Assembly
In 2014, General Assembly commissioned us to write a product management book for their forthcoming series. This book became The Practitioner's Guide To Product Management, and is available for you to purchase.
Government Digital Service (GDS)
The Government Digital Service is a team within the Cabinet Office tasked with transforming government digital services. Their responsibilities include building GOV.UK, the single website for government, designed to make information and services clear and accessible.
How Product People helped GDS
We provided a head of the product and service management communities across the whole of UK Government. We helped on an interim basis to provide cover while recruiting for a permanent civil servant to take on the role.
The head of community role is devoted to creating, sustaining, developing and supporting the community of Service Managers and Product Managers in GDS and other organisations across government.
We helped in the following areas:
Supporting and facilitating the product and service management community in GDS and building bridges between communities across government
Writing and delivering in-house product management training
One-to-one product management coaching
Defining the role and responsibilities of the head of product and service management community
Finalising job descriptions and career paths for the various product management roles and sharing them with other government departments as a template for their own product communities
Sifting CVs and conducting interviews for several open product management positions
Blogging about the community
Inkling / Showroom
Inkling helps you find great gifts.
How Product People helped Inkling
We helped the co-founders with their product strategy though a combination of consulting, hands-on product management and coaching.
Product People also became an investor into Inkling, which subsequently pivoted and became Showroom, whose technology allows the UK's best independent brands to collaborate with top influencers, and allows products to be sold to audiences wherever inspiration strikes, via one shopping cart.
Mind The Product
Mind the Product is an international product community. Started in 2010 with the very first ProductTank meetup in London and followed by the Mind the Product Conference in 2012, it now runs regular events in over 185 cities around the world.
How Product People helped Mind The Product
We had been attending the monthly ProductTank meetups before Mind The Product was founded by the co-organisers. We would contribute original articles and write-ups of ProductTank talks for the Mind The Product blog.
In 2015, we co-wrote and delivered Mind The Product's first product management workshop.
In 2018, we wrote a new workshop for Mind The Product on metrics and analytics.
Ministry of Justice (MoJ)
The UK's Ministry of Justice is a major government department, at the heart of the justice system. They work to protect and advance the principles of justice. Their vision is to deliver a world-class justice system that works for everyone in society.
MoJ is a ministerial department, supported by 33 agencies and public bodies.
How Product People helped the Ministry of Justice
We provided a head of product for Ministry of Justice Digital, primarily to help the product team there to become better product managers through a combination of mentoring, coaching, and training.
We also worked on:
making their product management practice more consistent as MoJ Digital grew;
recruiting exemplary product managers and my successor from the Civil Service and direct applicants;
communicating their product roadmaps more effectively and transparently;
writing and delivering product management training;
helping other parts of MoJ Digital to apply product management principles to non-digital projects;
assessing products to the Goverment Digital Service's (GDS) Digital by Default Service Standard;
helping to define and establish an in-house support and service iteration function;
writing articles for the MoJ Digital blog.
Through interactions with his counterparts at the Government Digital Service (GDS) and other major government departments, we also encouraged the beginnings of a cross-government product community, something we'd continue to work on at a later date when we provided a head of product for GDS.
The Reuters Institute for the Study of Journalism (RISJ)
How Product People helped the RISJ
Since 2012, the RISJ has been publishing an annual report on the consumption of traditional and digital news across different countries. It is now one of the largest comparative studies of online news habits ever carried out and reveals national differences in our online behaviour.
For the 2013 and subsequent reports, its editor Nic Newman wanted to create a dedicated website to provide wider access to the report, its survey data and charts. Each year since 2013, as part of a team of designers and web developers, we have helped to publish the report online, in particular ensuring the copy, the many hundreds of interactive charts and their associated downloadable data can be viewed at digitalnewsreport.org.
Each annual report has expanded its coverage of countries surveyed, and has seen its findings published broadly each year on BBC News, The Guardian, The Financial Times, The Times, The New York Times, Le Monde and elsewhere. You can find the latest media coverage summary at the Digital News Report site.
"We set out to make the best report site ever – and we've done that. It looks fantastic, is easy to navigate and I'm proud of the content too."

— Nic Newman, Editor of The Reuters Institute Digital News Report
Saberr
Saberr creates technology to help teams work better together. We help you predict performance, understand relationships and provide ongoing team coaching.
How Product People helped Saberr
We helped Saberr with their product strategy though a combination of consulting, hands-on product management and coaching. This involved guiding the team to a more evidence-led approach, agreeing on success measures, and defining an overarching product goal to help the team break deadlocks in prioritisation.
We also ran a workshop for the team covering different product management and product strategy techniques.
"Jock is a top dude. He is very passionate about all things product and coaching teams on how to build stuff of value. At Saberr he helped us get from a disorganised product discovery and dev process into something that is data-led and works really well for our own team, without just saying 'follow this rigid practice'. I would thoroughly recommend him both as a product manager and as a product team coach. The guy really cares about making you succeed."

— Nikola Brbora, CTO & Entrepreneur, Saberr
Software Acumen
Software Acumen builds communities to help technology professionals grow, such as Agile Cambridge, Service Design in Government and others.
How Product People helped Software Acumen
One of Software Acumen's clients, Department for Education (DfE) needed a product coach. Over the course of a few days, our product coach ran one-to-one sessions with each of the product managers on the team, providing guidance, challenge and encouragement where needed.
SwiftServe
SwiftServe is tackling the challenge of the cost-efficient delivery of large volumes of data (e.g. video) over the internet. SwiftServe provides Content Delivery Network (CDN) services and caching appliances to some of the largest networks and content providers in the world.
How Product People helped SwiftServe
"Jock helped SwiftServe at a pivotal time in our growth, when we needed to bring in more formal product management processes, and hire dedicated staff.

"Jock hit the ground running, gaining a very rapid understanding of our technology and business requirement. He laid the foundations of our present product management. We would recommend Product People to other startups who want to make their product delivery more efficient and successful."

— Adam Twiss, Founder and CTO, SwiftServe
In the early phases of growth, SwiftServe's product management function had been handled by splitting the day-to-day responsibilities between the CTO and head of development. With the increasing demands of running the business, managing the development team and the growing number of products, it was becoming clear that a dedicated product manager was needed. However, finding the right person for the job would take time, and the need was becoming pressing.
SwiftServe engaged Product People to help. The initial proposal was for Product People to assist in three main ways:
to define and establish robust processes to streamline how product requirements were gathered, prioritised, implemented and launched;
to source and recruit a full-time product manager, then coach the new recruit during a handover period; and
to research and document market, competitor and product performance information to assist with the handover.
Later, SwiftServe also used Product People to proof-read and edit their product manuals prior to publication.
In under three months, Product People successfully helped SwiftServe to:
establish and document agile product management processes tailored to their needs;
source and recruit a full-time product director;
define the launch process and apply it to their new SwiftCMS product;
research, collate and document market, competitor and product information; and
proof-read, edit and apply a consistent voice to their user manuals prior to publication.
As a result of the move to the agile methodology, there is now much greater visibility across the business of what is ready, what is being worked on by development, and what is on the future roadmap. The developers also have a greater sense of responsibility and ownership for their work, and are better engaged in the process than before.
"Jock stepped into a complex situation and was quickly able to step up to the plate and provide good insight on how to move forward. I enjoyed working with Jock and was happy with everything he was involved with. I'd use Jock's services again when the need arises.

— Rob Denison, Head of Development, SwiftServe
SwiftServe has now hired an experienced product director who, as a result of the help provided by Product People, has been able to become fully responsible for the product strategy in a short time. Both the CTO and head of development are now freer to concentrate on growing the business and managing the development team respectively.
Ticckle
Ticckle is a video debate platform for the future. Here, there are no right or wrong answers – only opinions. You have 30 seconds to make someone think.
How Product People helped Ticckle
We ran coaching sessions for the co-founders to get them thinking at an early stage about validating and testing out their product idea prior to seed funding.
Tictrac
Tictrac provides a personalised health and wellness platform designed to generate lasting engagement and empower people to live healthier lives.
How Product People helped Tictrac
"Jock is an inspiring and incredibly experienced Product leader and mentor. His skills range from day-to-day coaching of product people, to influencing an entire organisation embrace a disruptive yet positive change.

"He has been instrumental in my personal growth as a product leader but also as a person."

— Ludovic Lacay, Chief Product Officer, Tictrac
We provided a head of product and helped in the following areas:
Coaching the team of three product managers and defining team objectives and key results (OKRs)
Guiding the delivery team towards a more user-centric and evidence-led approach
Working with the delivery team to improve their agile software development approach
Defining role, responsibilities and career path of product managers and user researchers
Recruiting for head of product and user research lead
University of Cambridge Information Services
University of Cambridge Information Services (UIS) runs the information technology infrastructure for the entire campus, including academic and research departments, colleges and student facilities.
How Product People helped UIS
We supplied a head of product primarily to assist a team to bring back on track the delivery of a new service to students and staff in partnership with Dropbox.
We established new team working practices bases on user research and rapid, iterative product development and delivered the service within the agreed timeframe.
We also helped to drive cultural change by helping different departments to work more openly and collaboratively during our time there.
What Users Do
What Users Do (acquired by Userzoom) helps companies understand how their customers engage with their products and website.
How Product People helped What Users Do
Over several months we assisted the head of product with product strategy through a combination of consulting, hands-on product management and coaching sessions.
Wayhome
Wayhome (formerly Unmortgage) helps people to get on the housing ladder, even if they don't have enough money for a typical mortgage's deposit. They call this concept 'gradual homeownership'.
How Product People helped Wayhome
We ran a workshop for the team to help them with the customer discovery and product validation, and to take a more outcome-driven, evidence-led and user-centric approach.
We also provided product management training to the head of product and provided ongoing product management mentoring.
Wigwamm
Wigwamm is an auction for rental property, every Monday night. One list of properties that exist, with no fear of being told "sorry, it's just gone".
"Product People is led by a/the charismatic Jock. His experience allows him to quickly focus a discussion on what matters. He helped us to forget what was distracting us and build something really useful.

"Jock quickly unlocked the solutions we were looking for, because he knew where to look.

"Saved time, great value and he just 'got it'. Thanks Jock."

— Rayhan Rafiq Omar, Founder, Wigwamm