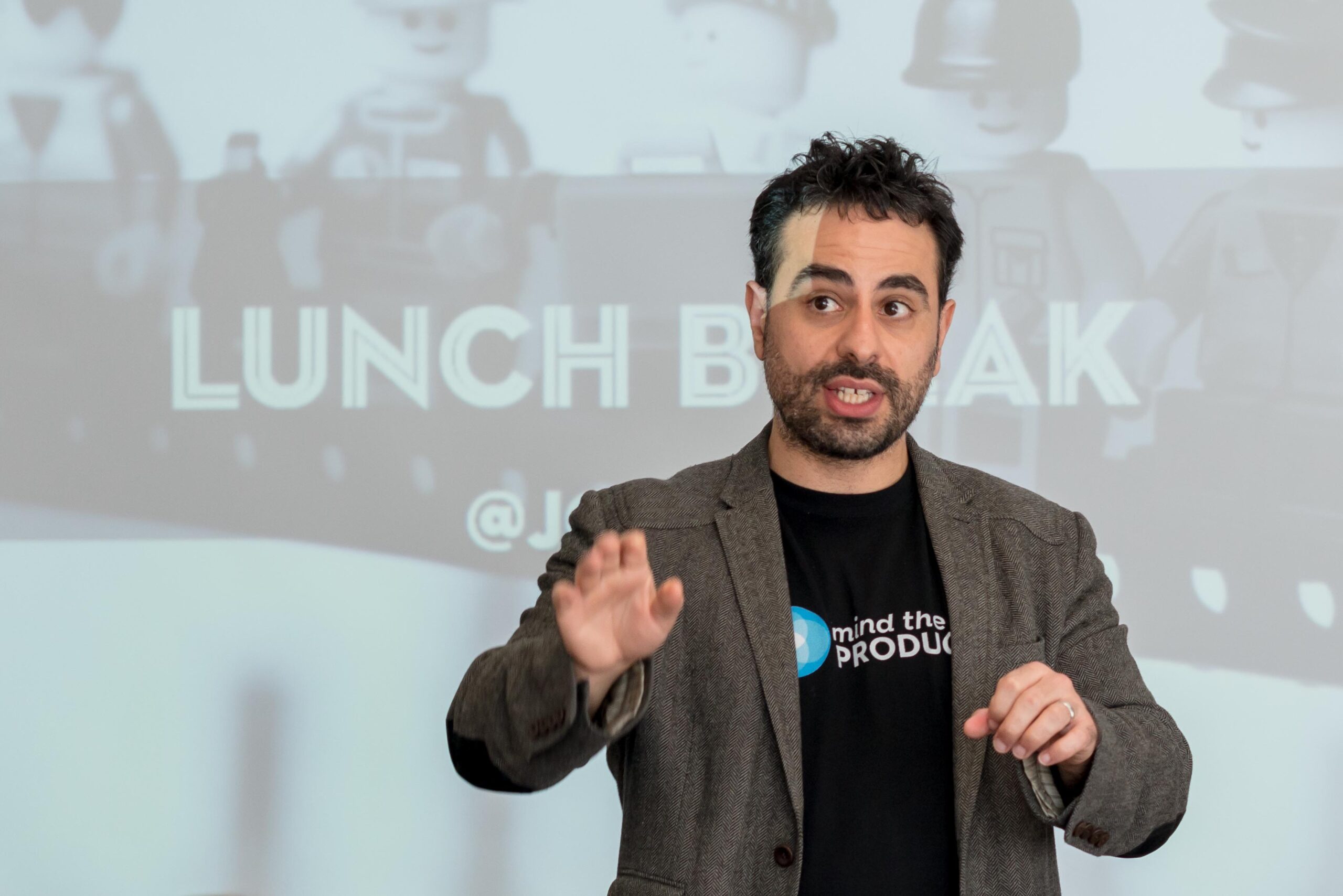 Case study:
Mind The Product
Writing and delivering their first ever training course.
Mind The Product (now acquired by Pendo) is an international product community. Started in 2010 with the very first ProductTank meetup in London and followed by the Mind The Product Conference in 2012, it now runs regular events in over 185 cities around the world.
How we helped Mind The Product
We had been attending the monthly ProductTank meetups before Mind The Product was founded by the co-organisers. We would live-tweet events on behalf of ProductTank. We would also author original articles and write-ups of ProductTank talks for the Mind The Product blog.
In 2015, we co-wrote and delivered Mind The Product's first product management training course.
In 2018, we wrote a new workshop for Mind The Product on metrics and analytics.