Product Management Training
Training for new and expert product managers alike.
We can run virtual product manager training sessions as well as classroom-based sessions.We coach people who are new to product management or who have no senior product person to manage them.
Our team has delivered training for hundreds of product managers at different stages of their careers in the private and public sectors.
We have also written product management training content for other organisations including BBC, Brainmates, Mind The Product, Ministry of Justice and Government Digital Service (GDS).
What our clients say
"Jock's training is fantastic. Really helpful one-to-one training suited to my needs and ability. Would highly recommend!"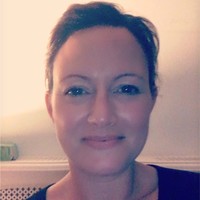 Tammy Wallace
Service Owner, Ministry of Justice
"I had the pleasure of first working with Jock at the earliest point of our business in London. Since then he has emerged as our go-to partner for any training related to Product Management. His knowledge is incredibly expansive but his ability to communicate both advanced and simple topics is second to none.
"In addition to being professional, reliable, and intelligent, Jock is incredibly personable and an overall joy to work with. I look forward to the days when Jock is in our office because I am confident that our students will receive a great experience and a first-class education."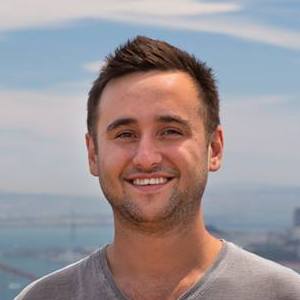 Matt Cynamon
UK & Germany Regional Director, General Assembly
"Jock not only knows about Product Management, more importantly, he is a delight to work with. Thoroughly enjoyed writing new Product Management training material with him."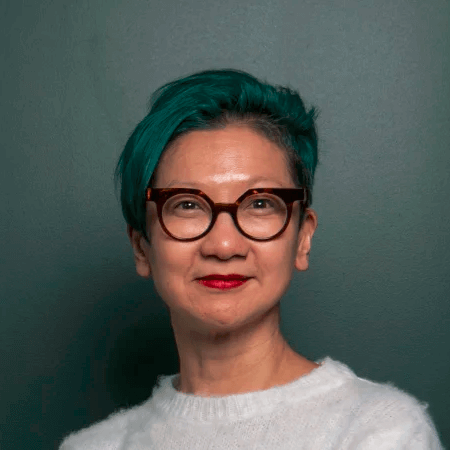 Adrienne Tan
Co-founder, Brainmates
Courses
Product management fundamentals
Remote: £450 / On-site: £650 (excl. VAT, per person)
We offer a one-day introductory course on the fundamentals of product management. It is appropriate for people who have recently become product managers or who are about to do so. It is also useful as a refresher for more experienced product managers.
The one-day course is a mixture of instructor-led discussion, video packages and hands-on activities. It includes three modules:
1
Introduction to product management
2
Understanding user needs
3
Meaningful product roadmaps
Covers the role, responsibilities, challenges and desired attributes of a product manager
Covers the importance of learning from your users and introduces research techniques for doing so
Covers what a product roadmap is and teaches how to create a meaningful roadmap
Additional training modules
Your learning can then be supplemented with modules covering topics including:
Creating digital products and services (recommended for product leaders)
Advanced user research techniques
Business model canvas
Scrum and Kanban
Rapid prototyping techniques
User personas
Writing better user stories
Running usability tests
Public speaking and presentation skills
Pitching your product
Essentials of digital transformation
Introduction to service design
Introduction to content design
and others.
Bespoke training
If you require any training modules not listed above, or if you'd like specific content to be written for your organisation, please contact us to discuss further with one of our trainers.
Pricing
Training fees are payable in advance at time of booking. Please note our cancellation policy below.
Virtual training
| | |
| --- | --- |
| Product management fundamentals (virtual): | £450.00 per attendee plus VAT |
| Any one module (virtual): | £175.00 per attendee plus VAT |
| Pack of any three modules (virtual): | £450.00 per attendee plus VAT |
You can book for one or more attendees.
Classroom (on-site) training
| | |
| --- | --- |
| Product management fundamentals (on-site): | £650.00 per attendee plus VAT |
| Per day of training: | £650.00 per attendee plus VAT |
A minimum of two attendees is required to book a classroom (on-site) training course. Pricing does not include out-of-pocket expenses.
Typically you can fit two or three modules in a day's training, depending on the length of modules chosen.
Training cancellation policy
After booking, you may cancel the course if you require. Cancellation is charged at the following rates:
| | |
| --- | --- |
| 30+ days before session: | no charge |
| 15-30 days before session: | 10% of fee |
| 8-14 days before session: | 25% of fee |
| 2-7 days before session: | 50% of fee |
| 0-1 day before session: | 100% of fee |
As payment is required up-front for the session, any applicable refunds will be made on receipt of the cancellation request.
There is no additional charge applicable for increasing or reducing the number of attendees (other than the per-attendee course fee), however the course will be assumed to be cancelled if the number of confirmed attendees drops below the minimum required (including no-shows) and cancellation charges will apply.
Similarly, there is no additional charge for rescheduling to a new date, however we may charge a discretionary administration fee if the course date is rearranged more times than we consider reasonable in the circumstances.
Get in touch
Product People Limited
65 Letchworth Road
Baldock
Hertfordshire
SG7 6AB
United Kingdom