Advanced User Research Techniques for Product Managers
2-hour masterclass
User research techniques and skills for product people wanting more.
An introduction for product managers and their delivery team to advanced user research concepts and techniques.
If you've already had some experience of discovery research and user testing but want to go deeper, this masterclass will provide you and your team members with an advanced user research toolkit. You'll grow your interpersonal skills, which will be valuable in other areas of your work too.
"I've learned so much from the session. It is brilliant at bringing in new approaches I'd never come across and it has helped me level up loads."
"Nel is so generous with her knowledge, and she's helped us understand, not just what a difference doing research in the right way can be, but also techniques for communicating insights in an effective way."
Course description
Advanced User Research Techniques goes deeper into user research approaches for teams already comfortable with basic techniques. You'll gain advanced skills you can apply across the lifecycle of service and product delivery, and learn how to become more customer-focused through team innovation games.
When delivered live, the 2-hour masterclass is a mixture of theory, instructor-led discussion, video packages, and solo and group exercises delivered by an experienced user researcher and trainer.
Who the course is for
Advanced User Research Techniques is for:
product managers and their delivery team when they have no dedicated user researcher;
product managers and delivery teams who are familiar with concepts of discovery research, experimentation and validation; and
product managers who have already completed the Understanding User Needs masterclass.
What you'll learn
An empathy practice to support conscious awareness of bias and non-judgemental application, and a brief look at empathy mapping
Active listening to support the extraction of subtle findings for deeper analysis, and its relationship to neurodiversity
A powerful questions framework to use for planning your research with specific goals in mind
Research-based team innovation games that can drive successful customer-focused product development
The ways in which accessibility matters in user research
How the pandemic impacts user research today
Principles for research findings playback
Duration
Remote: One 2-hour module, including breaks for refreshments
In person*: One 2-hour module, as part of a pack of 3 modules
*As and when permitted by COVID-19 restrictions.
About your trainer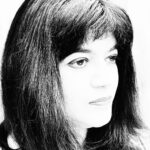 Nel Mathams draws from her many years of experience working, training, coaching and mentoring in agile, design thinking, service design and user research. She has helped private sector organisations including Redwood Publishing and NEST Pensions, and several central government departments and Government Digital Service (GDS). As an art of hosting practitioner, Nel creates a welcoming space for exploration and learning.
Pricing
Training fees are payable in advance at time of booking. Please note our training cancellation policy.
When purchasing masterclass modules for in-person delivery (when COVID-19 restrictions permit), the minimum training purchase is a day of training (3 x 2-hour modules), for two attendees (a total of 6 purchased modules).
For remote and pre-recorded training there is no minimum purchase of attendees or modules.
GBP
EUR
USD
Remote, per attendee (no minimum)

Understanding User Needs masterclass
£175.00
(excluding VAT)
€205.00
(VAT reverse charge applies)
$245.00
(VAT reverse charge applies)
In person, per attendee (minimum 2)

Understanding User Needs masterclass
£230.00
(excluding VAT)
€270.00
(VAT reverse charge applies)
$320.00
(VAT reverse charge applies)
Corporate rates
Subsidised rates for individuals
If you are an individual (not a business) funding your own professional development, or in full-time education, we are pleased to offer subsidised rates. Please contact us for details.
Get in touch
Product People Limited
65 Letchworth Road
Baldock
Hertfordshire
SG7 6AB
United Kingdom