Introduction to Service Design
2-hour masterclass
How to think about the bigger picture.
An introduction for experienced product managers to service design and systems thinking.
As you've grown as a product manager, you've realised that your product is just a small part of a much bigger ecosystem of products and services, all working together. Service design is the discipline you need to help you work with the bigger picture and manage that complexity.
"Having that freedom to think about something that is applicable in our jobs has been awesome, and has been conveyed in a very interesting and innovative way."
"It was a fascinating session with lots of involvement and practical takeaways I feel confident to try straightaway."
"It's been great to dedicate time to explore different levels of abstraction which we don't have the opportunity to do normally, and then to really pin it down in practical ways as well."
Course description
Introduction to Service Design gives product managers structured approaches for appreciating, comprehending and working with the bigger picture, the wider service of which your product is just one component. In this masterclass, you'll tackle working with complexity and shaping service design delivery.
When delivered live, the 2-hour masterclass is a mixture of theory, instructor-led discussion, video packages, and solo and group exercises delivered by an experienced user researcher and trainer.
Who the course is for
Introduction to Service Design is for:
experienced product managers who want to work on larger, more complex systems and services;
product managers whose product is part of a wider ecosystem; and
product managers who want to expand their understanding of design and systems thinking.
What you'll learn
Understanding the big picture and where vision comes in
The power of following the data and evidence in the system
Working with stakeholders and navigating critical conversations
Service blueprinting for visualising the big picture
Ideation techniques for innovative thinking
Prioritisation and risk mitigation pinned to user needs
Stakeholder mapping and critical conversation practice
Duration
Remote: One 2-hour module, including breaks for refreshments
In person*: One 2-hour module, as part of a pack of 3 modules
*As and when permitted by COVID-19 restrictions.
About your trainer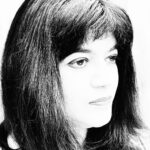 Nel Mathams draws from her many years of experience working, training, coaching and mentoring in agile, design thinking, service design and user research. She has helped private sector organisations including Redwood Publishing and NEST Pensions, and several central government departments and Government Digital Service (GDS). As an art of hosting practitioner, Nel creates a welcoming space for exploration and learning.
Pricing
Training fees are payable in advance at time of booking. Please note our training cancellation policy.
When purchasing masterclass modules for in-person delivery (when COVID-19 restrictions permit), the minimum training purchase is a day of training (3 x 2-hour modules), for two attendees (a total of 6 purchased modules).
For remote and pre-recorded training there is no minimum purchase of attendees or modules.
GBP
EUR
USD
Remote, per attendee (no minimum)

Introduction to Service Design masterclass
£175.00
(excluding VAT)
€205.00
(VAT reverse charge applies)
$245.00
(VAT reverse charge applies)
In person, per attendee (minimum 2)

Introduction to Service Design masterclass
£230.00
(excluding VAT)
€270.00
(VAT reverse charge applies)
$320.00
(VAT reverse charge applies)
Corporate rates
Subsidised rates for individuals
If you are an individual (not a business) funding your own professional development, or in full-time education, we are pleased to offer subsidised rates. Please contact us for details.
Get in touch
Product People Limited
65 Letchworth Road
Baldock
Hertfordshire
SG7 6AB
United Kingdom