Case study:
Prolific
An interim head of product to free up senior management.
At Prolific, we strive to empower great research. We do this by enabling fast, reliable and large-scale data collection by connecting researchers with participants around the world.
How we helped Prolific
"We worked with Product People over the past 6 months or so. They've been invaluable in supporting our need for interim product leadership at Prolific. I would absolutely work with Jock and team again in future!"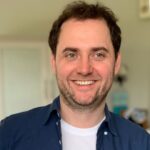 Phelim Bradley
Chief Executive Officer, Prolific
Staff changes had resulted in the team of product managers, designers and user researchers reporting directly to the Chief Executive Officer, who had recently moved into that position from Chief Technical Officer.
Prolific came to Product People to provide an interim head of product, and to assist with the recruitment of a permanent hire to replace the interim role. This was designed to free up the CEO's time to concentrate on a funding round and the recruitment of a new CTO.
We provided an interim head of product to coach the team of product managers, designers and user researchers.
We also worked on:
helping Prolific's product squads to execute against their strategy more rapidly;
encouraging better collaboration and communication by establishing a product community of practice; and
defining career paths for the product management team.