Case study:
Wayhome
Discovery coaching and training for the product team.
Wayhome (formerly Unmortgage) helps people to get on the housing ladder, even if they don't have enough money for a typical mortgage's deposit. They call this concept 'gradual homeownership'.
How we helped Wayhome
"Product People is led by a/the charismatic Jock. His experience allows him to quickly focus a discussion on what matters. He helped us to forget what was distracting us and build something really useful.
"Jock quickly unlocked the solutions we were looking for, because he knew where to look. Saved time, great value and he just 'got it'. Thanks Jock."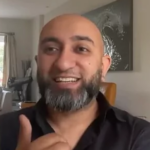 Ray Rafiq
Serial entrpreneur & Founder, Free.co.uk, Unmortgage (now Wayhome), GetAgent, Wigwamm
We ran a workshop for the team to help them with customer discovery and product validation, and to take a more outcome-driven, evidence-led and user-centric approach.
We also provided product management training to the head of product and provided ongoing product management mentoring.